saboteur365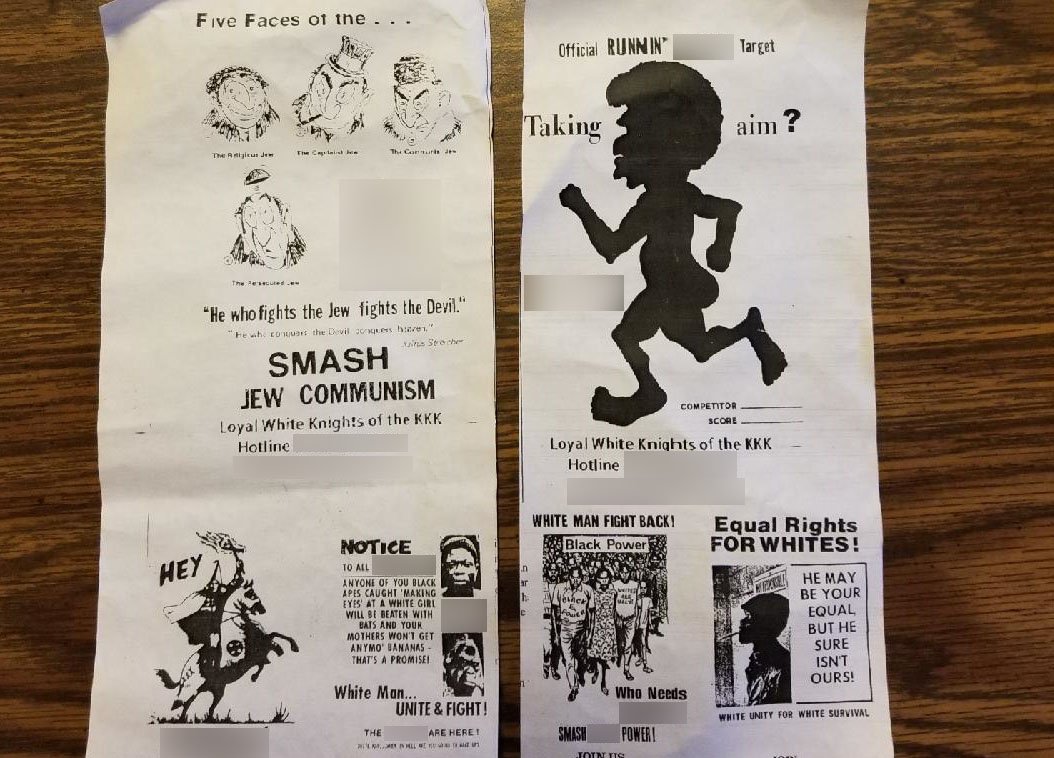 What percentage of the Ku Klux Klan membership would you say are FBI infiltrators and informants?
The crude messages found in the flyer above do nothing much to interest white people in saving their own lives and culture. There may be a few white men who mistakenly believe that such messages are going to accomplish something positive, but when you match the messages above against the sophisticated Jewish propaganda machine that operates in schools, churches, and the entertainment industry, it's not going to be effective.
That's not to say that the images aren't fun. They are. But they should be shared only among those awake to the dangers posed by diversity.
Multiple neighborhoods in Jacksonville, Florida were littered with KKK recruiting fliers that make specific threats against black men who they catch "'making eyes' at a white girl."

As Jacksonville's First Coast News reports, the city has seen Klan…
View original post 202 more words